HI!
I'd like to join your guild! My char is a lvl 63 assassin with some
bad equips but later will be better.
Im playing Ro since 2006. I tried some private servers and iro valk
but iro is lagging bad from me so I quit there.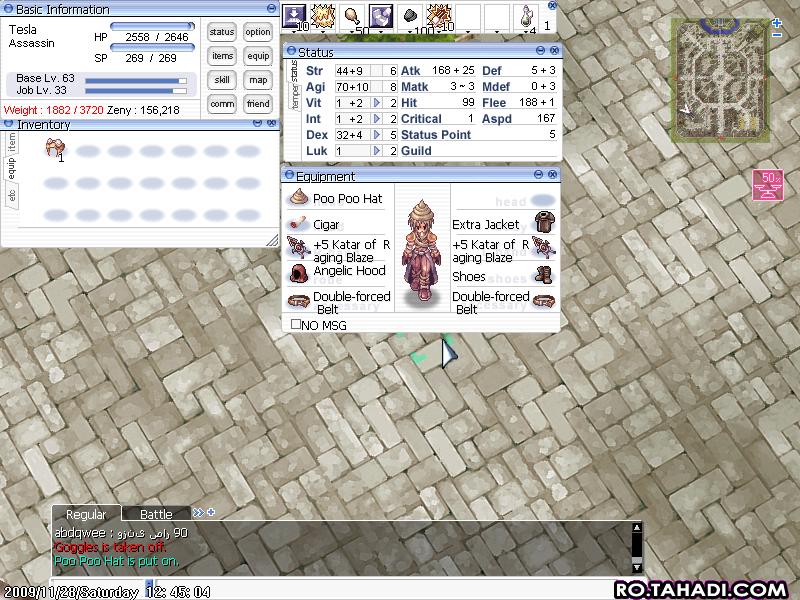 IRL:Iam 27 years old and living in Hungary. Im working as a computer engineer
so mostly I playing RO 2-4 hours a day.
Why Baddies?: Because its international on an Arabic server and WOE